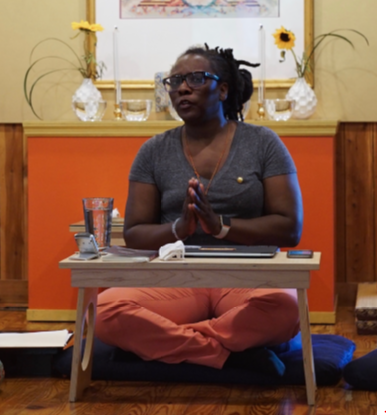 BIPOC Meditation Retreat
with Dr. Shanté Paradigm Smalls
BLACK INDIGENOUS PEOPLE OF COLOR MEDITATION RETREAT (BIPOC)
In Silence
February 1, Saturday 9am-5pm
Sponsored by the Shambhala Community Relations Committee
Led and facilitated by Dr. Shante Smalls
This retreat providea a deep experience of the Buddha's teaching on mindfulness, manifesting Peace, happiness, clarity and inward freedom. This retreat is accessible for any person who identifies themselves as a person of color. You do not need to have previous meditation experience.
Please bring your lunch to eat in with the group. Lunch will be in silence. Coffee and Tea will be provided. We will have a Dharma talk.
Please RSVP with Brenda Collins, [email protected], so that we will know how many people will participate.
Cost $100.00 or pay what you can….