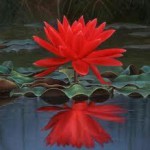 Birth of the Warrior: Shambhala Training Level II
with Norma Harris & Dan Phillips
Building on the foundation of the meditation practice that was introduced in Level I, this course explores how habitual ways of thinking obscure the raw brilliance of the world we live in. Through opening to our own genuineness and tenderness, we learn how to work with fear to cultivate the willingness to see our deep-seated habits and defenses.
Prerequisite: The Art of Being Human: Shambhala Training Level I
Our Generosity Policy
In order to make our programs accessible to everyone, we have an "offer what you can afford" policy. If the program fee is an obstacle for you, please decide what works for you and offer whatever you can.
For those who can offer more, we invite you to pay the Patron Price to help cover the costs for others who are not able to put forward the full price.