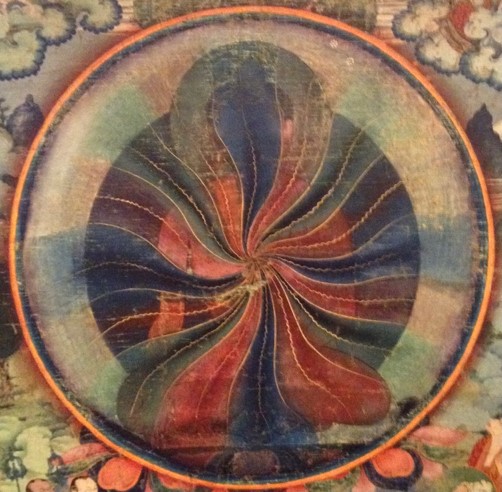 Miracles of Sight, Sound, and Mind: The Mandala of Five Wisdoms
with John Rockwell
The five wisdoms or buddha families are five expressions that exist in our system, our state of being. These expressions are our innate nature in the present moment, the immediate moment. It is your personal situation, which takes place on the spot! Chögyam Trungpa
Our body-mind is a sacred mandala of wisdom and confusion. We want to reject our confusion, but confusion is just frozen wisdom energy. How do we melt? Our body and five senses are a gateway to enter the warm heart space of our wisdom. Chögyam Trungpa gave teachings on Maitri Space Awareness, based on vajrayana teachings and practices of the five wisdoms and buddha families. We will go step-by-step through these teachings and practices in five online gatherings. Each gathering will begin with a half hour of meditation. Then there will be a talk, small group discussion, and a concluding full group discussion. All are welcome.
John Rockwell has been on the path of dharma for 45 years. He met Chögyam Trungpa Rinpoche in 1975 and studied and practiced the Buddhist and Shambhala teachings for 12 years with him, and in particular worked with him on translating Tibetan texts into English. For ten years, he studied and taught at Naropa University in the Buddhist Studies department. For many years, he served as an acharya or senior teacher for Sakyong Mipham Rinpoche and also studied intensively with Khenpo Tsultrim Gyamtso Rinpoche. He has practiced Taoist qigong for 12 years with Eva Wong, who has authorized him to teach.
In addition to the 5 weeknights there will be an all-day retreat on March 20 from 9a-12p and 2p-5p.    
You will receive the link to the program after you register.