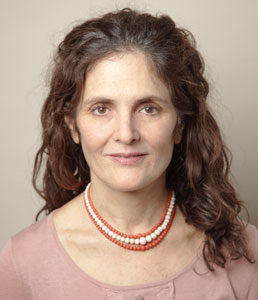 Shape of Awake
with Hope Martin
This is a virtual program offered through Zoom
Open to new and experienced practitioners
"To take this posture itself is the purpose of our practice. When you have this posture, you have the right state of mind, so there is no need to try to attain some special state." —Suzuki Roshi
Discover how being fully present and at ease in your body transforms your practice. Being upright is not just an arbitrary shape it's a perfect expression of meditation itself. In this workshop, Hope, a master teacher of the Alexander Technique, will help you develop ease and non-striving in meditation and everyday activities.
Become aware of unconscious habits that interfere with your body's structure and learn a simple yet profound contemplative process to find the ease, balance, and buoyancy that is your birthright. Learn to make subtle adjustments to the relationship between your head, neck, and back to access effortless, balanced posture—light and grounded, and self-adjust whether you're on the meditation cushion or in front of your computer. This process teaches awareness of the habits that result in pain, fixed posture and mind-set, and teaches you to shift on the spot to a more open, balanced way of being.
Learn to let go of excessive tension, allow your nervous system to settle and fully inhabit your body. This provides a powerful foundation to accommodate all of your experience and deeply befriend yourself in the process. There will be an emphasis on respecting the many moments of response that are our habits, turning towards those stuck places and honoring the wisdom that resides in the holding pattern.
The workshop includes experiential exercises, instruction on basic body mechanics and alignment, and personal guidance from the instructor to help improve your posture and release unnecessary tension in your meditation practice and in your life. This experiential retreat offers a safe, supportive and caring environment to learn about yourself and to deepen your meditation practice.

Please be sure to include your email address when registering. A Zoom link will be emailed to you a day or so before the program.
Hope Martin has taught the Alexander Technique for 33 years, trained Alexander teachers for two decades at the American Center for the Alexander Technique, and operates Hope Martin Studio in New York City. She is a Meditation Instructor, a Focusing trainer and a close student of Pema Chodron for 28 years. Her particular passion is in helping her students discover how easeful, upright posture is an expression of their human dignity, confidence, and innate wakefulness. To learn more about Hope's work, visit www.hopemartinstudio.com