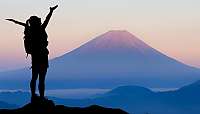 The Myth of Freedom and the Way of Meditation
with Christopher Wenger & Shastri Sue Gilman
Freedom is generally thought of as the ability to achieve goals and satisfy desires. But what are the sources of those goals and desires? If they arise from ignorance, habitual patterns, and negative emotions, is the freedom to pursue them true freedom or just a myth? In the midst of rapid change and deeply rooted delusion, how do we find genuine peace and freedom? Can our repetitive patterns be harnessed to actually help us advance toward liberation? And how does this work in the context of our lives--jobs, relationships, etc.?
This four-week class will explore these and other questions using the book "The Myth of Freedom and the Way of Meditation," Chogyam Trungpa's provocative and utterly contemporary presentation of traditional Buddhist teachings. All are welcome to join the class. While participants are not required to read the book, doing so over the course of the class will enrich and deepen what you draw from our time together. For more information on the book, click here.
This class will meet in person at the Atlanta Shambhala Center. Social distancing and other safety protocols will be in place. Class sessions will start with 30 minutes of sitting meditation. Meditation instruction will be available if needed.