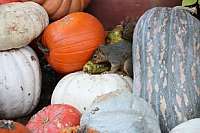 Miksang II - Contemplative Photography Level 2
with Denise Bossarte
In Contemplative Photography Level 2, we continue our exploration of connecting directly to our world, continuing to expand on the basic elements of Level I. We allow the people and things of our world to touch us, without separation. This is a practice of the heart, an opening to the phenomenal world, a communion with connection. We see what we see, and we take our photographs, exploring all the while the connection between mind, body, and world.
The assignments in Level 2 explore the diverse possibilities of contemplative vision. We'll make beautiful images around sentient beings, landscape, Haiku, and more.
Pre-Registration Required. Registration includes Zoom Link and access to private FB group.
Pre-Requisite: Contemplative Photography Level 1.
Registration is limited to 16 participants.
Denise Bossarte is a certified Miksang Contemplative Photography teacher
through Nalanda Miksang International. She is a writer, award-winning fine art photographer and artist. Denise has lived in Houston, TX since 2012 with her husband Randy and cat Sapphira. She works for Houston ISD in the data warehouse department supporting student success across the district. Her art has been exhibited in Texas and throughout the United States. She has conducted contemplative art workshops at multiple venues, including Buddhist Meditation Centers, Unity
Churches, museums, and galleries.