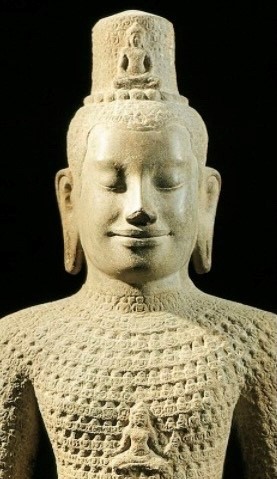 Smile at Fear: The Path of the Bodhisattva Warrior
with John Rockwell
"When you are frightened by something, you have to relate with fear, explore why you are frightened, and develop some sense of conviction. You can actually look at fear and attain what is known as fearlessness. But that requires that, when you see fear, you smile." -- Chogyam Trungpa, Rinpoche
This five-day retreat will focus on the practice of compassion as exemplified by the story, path, and teaching of the bodhisattva of compassion, Avalokiteshvara. Avalokiteshvara is "the powerful one who sees" the world with an open heart and manifests in many forms to help beings wake up. The core issue we will look at is how to see, befriend, and work with fear. This is the vision, heart, and guts of peaceful warriorship.
Our week will be filled with sitting meditation, contemplation of the 4 limitless ones, the practice of sending & taking (tonglen), talks, Q & A, small group discussions, walks outside, and spontaneous arisings. We will study Chögyam Trungpa's book Smile at Fear, and additional readings and contemplations will be provided.
Everyone is welcome.
Currenty this retreat is online. We will continue to monitor Covid precautions and consider making the program hybrid.
If you cannot commit to a full week of practice, you are welcome to join us during the retreat. We ask that participants commit to at least a half-day of attendance, either morning or afternoon session. If you would like to join us for a particular day, please register with "Offer what you can afford" and in the comments section tell which day or days you are coming. The program cost per day is $40 or offer what you can afford.