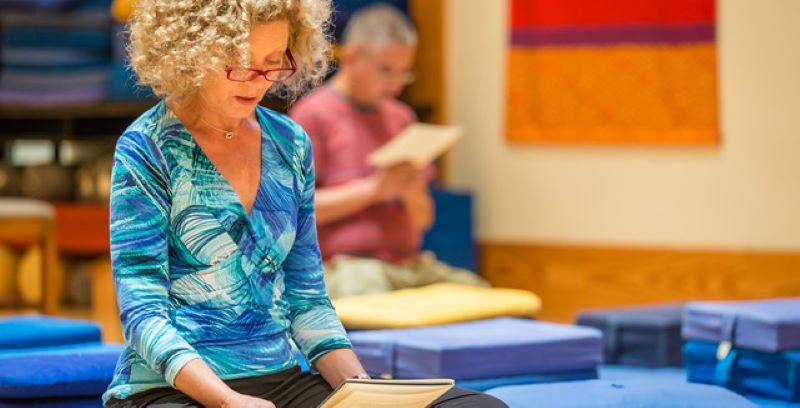 Come Together Within: Finding Comfort in Our Own Being
with Carol Hyman
How does training our minds enable us to relax and fully inhabit our lives? By learning to direct our attention through mindfulness practice, we begin to realize that underneath our anxiety and emotional volatility is an awareness that simply knows present experience as it arises. When we lose track of our basic nature, which is innately sane and healthy, we experience confusion and cause needless pain to ourselves and others. During this retreat, we will explore how to strengthen our connection with our basic nature through meditation, discussion, and the celebration of community. All are welcome, including those who have no previous experience with meditation.
This retreat is offered in conjunction with Applied Mindfulness Training and is part of the Come Together series, which helps participants use meditation practice to gain trust in our ability to deliver benefit on all levels, from the personal to the global, in every moment.
Carol S. Hyman has practiced and taught mindfulness and other contemplative disciplines in business, healthcare, and retreat settings for more than four decades. Focusing on how to use mindfulness to meet challenges in the workplace, in relationships, and in everyday life, she is the Executive Director of the educational non-profit Applied Mindfulness Training, Inc. and author of the book Meeting Your Mind: Harnessing the World's Greatest Resource. Previously partner in a renovations company, director of a non-sectarian meditation program, and editorial project manager for collection of the writings of Anne Morrow Lindbergh, she lives in Georgia.
Chris Wenger will join Carol Hyman in leading this retreat.
The Friday evening portion of this program is free and may be accessed in person or on Zoom. The Saturday retreat is in person only.