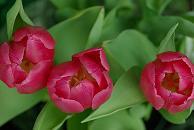 Self-Acceptance & Compassion: A Meditation Mini Retreat
with Christopher Wenger
Developing compassion is vital to our sense of well-being and essential to any authentic path of awakening. However, we cannot truly understand and practice compassion until we acknowledge and accept the totality of who we are--our inspiration and basic intelligence as well as our confusion. So on the path of meditation we must start with ourselves. As we learn to see ourselves with greater clarity and gentleness, we naturally begin to touch into the boundless compassionate energy that is an innate aspect of our being.
This three-hour mini-retreat will include an opening reflection on the title theme, guided instruction followed by periods of sitting and walking meditation, and a period of group discussion at the end. All are welcome, including those who have no previous experience with meditation.
Limited scholarships available for Black, Indigenous, and People of Color. Email [email protected] for details.
This retreat is in-person only. If you have questions, please contact Chris Wenger at [email protected].