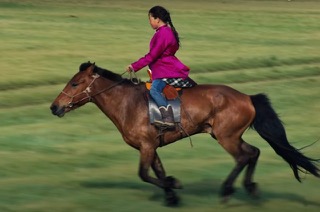 The Other Side of Fear - Discovering Windhorse
with John Rockwell
Fear is everywhere. Though we want to get rid of it, fear is a fundamental part of our life. It is full of intelligence and energy. When we are brave enough to face ourselves, we begin to know our fear, what it is and what it does. Walking toward and through our fear to the other side awakens our senses, heart, and courage.
During this four-day retreat, we will practice the sitting meditation of mindfulness-awareness, the compassion practice of tonglen (sending and taking), and the confidence practice of raising windhorse. Every day, there will be a talk and discussion, small group conversations, outdoor walks, and spontaneous happenings.
No previous experience necessary. All are welcome.
Recommended reading for this retreat is Smile at Fear by Chögyam Trungpa.
John has been on the path of dharma for 47 years. He became a student of Chögyam Trungpa Rinpoche in 1975 and studied and practiced the Buddhist and Shambhala teachings for twelve years with him, and in particular worked with him on translating Tibetan texts into English. He taught at Naropa University in the Buddhist Studies department and also studied intensively with Khenpo Tsultrim Gyamtso Rinpoche. These days John finds himself going back to his roots and simplifying the profound teachings he has received over the years to make them more accessible for both himself and others.
He lives in Port Williams, Nova Scotia in the Annapolis Valley with his wife, Rhiannon Wells. John has a daughter, Karuna, and a step-son, Julian.
John Rockwell would like to make this program widely accessible. While we recommend you attend the full retreat, you may also attend for a day, or at a minimum a half-day.
Suggested Pricing:
All Four Days $300
One Day $75
Half Day $45
or pay what you can afford
If you are not attending the entire program, please note when registering which days you plan to attend. Choose the Pay what you can afford option and use the suggested pricing if possible to calculate your program cost.
A Zoom link will be sent to all registered participants a few days before the event. Be sure to include your email address when registering.
Also, please register at least 12 hours prior to the session you wish to attend. It can take a few hours for registrations to process for you to receive the Zoom link.
This program is available hybrid for those out of town or who have difficulty traveling but we encourage anyone who is able to participate in person.
Limited scholarships are available for Black, Indigenous, and People of Color. Email [email protected] for details.