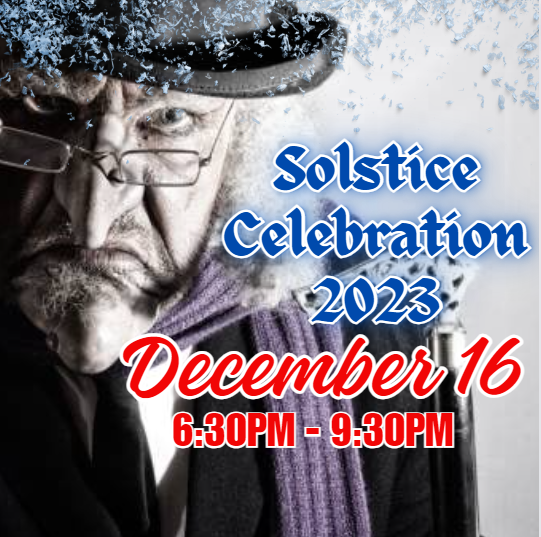 Solstice Celebration
This is the classic tale of Ebenezer Scrooge's discovery of basic goodness, which breaks through his shell of self-protective isolation and results in the release of boundless generosity and warmth. In order for that transformation to occur, however, Scrooge must make an emotional journey in which he acknowledges his own loneliness and vulnerability, identifies with the pain and poignancy of human suffering, and faces the inevitability of his own mortality. The story of Scrooge's transformation invites us to contemplate profound Buddhist themes such as impermanence and death, karma, compassion, and above all, the preciousness of human life.
The theatrical reading will last about one hour. Afterwards we will enjoy live music, food, drink, conversation, and a brilliantly entertaining fun-raiser. We will give everyone the opportunity to practice their personal generosity by making a gift to support the Atlanta Shambhala Center as we continue to build community, share the teachings and practices of fundamental goodness, all while keeping the heat running and the lights on!
If you would like to donate in advance, click here. We look forward to seeing you!