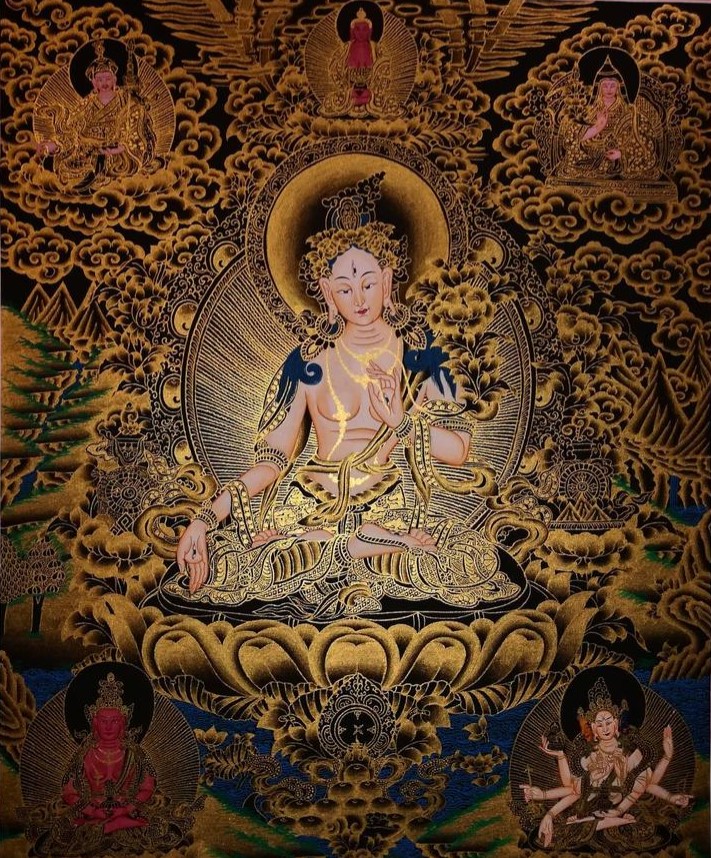 White Tara Practice
with Shastri Jackie Muse
White Tara Practice
Thursdays, May 28-June 25, 2020
12:00-12:45 PM
White Tara is a Mahayana Sadhana that is a Compassion practice. White Tara is the expression of our basic Goodness our Buddha Nature essence. Tara sends out white light that brings spacious soothing energy to those who are struggling from stress, pain, illness, disruption, and trauma. This self-visualization practice helps develop self-compassion so that we will be more available to help others in this world.
There will be sitting meditation, guided instruction for White Tara and reading transmission when needed. For those who have taken the Buddhist Refuge Vow you will have permission to do this sadhana individually.
Join Zoom Meeting
https://us02web.zoom.us/j/83410668354?pwd=c1c5enlUZDhYSUxnS0tWdWxHZmVzdz09
Please help the center pay its bills by donating as generously as you are able.