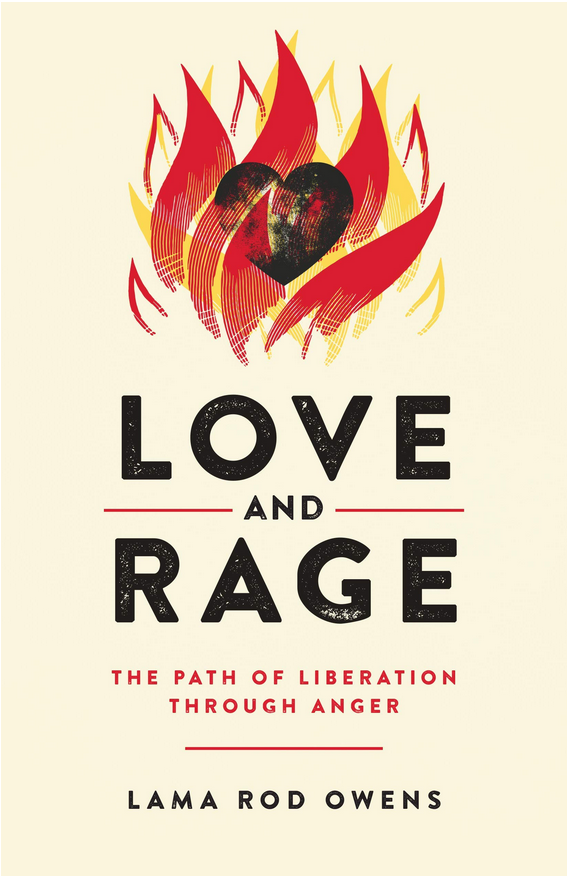 Love and Rage Book Study
with Brenda Collins & Shastri Sue Gilman
Book Study class for Love and Rage: The Path of Liberation through Anger by Lama Rod Owens.
Please join Brenda Collins and Sue Gilman for 3 sessions of study and contemplation of Love and Rage. In American culture, particularly for people of color, anger is delegitimized, even demonized. Lama Rod's view is that we need to develop a relationship to the heartbreak of anger. When we can relate with our anger with attention, love, and compassion it can be transformational and healing.
The book study will be three Thursday evenings (Nov. 5, 12, and 19) from 7pm to 9pm on Zoom. A link will be emailed to all registered participants
We will divide the book into 3 sections and look forward to a lively and informative discussion in preparation for Lama Rod's teaching with us on November 22.
The book study is free. Donations are welcome.
We have partnered with Charis, an independent bookstore in Atlanta, where you can purchase a copy of Love and Rage with a built in 10% discount.