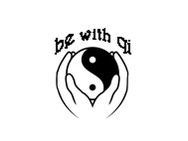 World Tai Chi and Qigong Day
This inspiring celebration has been held annually since 1999.
Tai Chi and Qigong practices are offered free and open to the public. People from over 80 nations in hundreds of cities, and all 50 US States, come together to wrap the world in continuous Tai Chi and Qigong movement.
On the "last Saturday of April" at 10 am local time worldwide, events begin. Starting in the earliest time zones of New Zealand and in coordination with the turning of the planet, events unfold, spreading all across Australia, Asia, Europe, Africa, North and South America, until finally - the last wave of the day spreads across Hawaii. In the space of 24 hours, the entire globe is enveloped in a healing cloak of qi energy.
Purposes of World Tai Chi & Qigong Day:
1) To educate the world about the profound health & healing benefits of Tai Chi & Qigong for individuals, communities, and nations
2) To thank Chinese culture for creating and sharing these profoundly valuable gifts with the world
3) To bring together people across racial, economic, religious, and geo-political boundaries, to join together for the purpose of health and healing, providing an example to the world
4) To give a powerful example of how the power of these ancient practices can be used to foster global health & healing
Join us from 10am to 11am (eastern time)
This in-person event, led by Sanne Larsen Bagby, will be held on the lawn of the Atlanta Shambhala Center.
Registration is limited to 20 participants to ensure social distancing protocols can be followed.
Please note:
-No indoor access will be provided; participants should be prepared to be outdoors for the entire hour.
-Participants should wear comfortable clothing, including supportive footwear.
-Although we will be practicing from distances of at least 10 feet from one another, masks are strongly encouraged.
Sanne Larsen Bagby holds teaching certifications from the IIQTC and the HWF (Institute of Integral Qigong and Tai Chi and the Healer Within Foundation), both founded by Tai Chi and Qigong master, Dr. Roger Jahnke and also from the Tai Chi for Health Institute, founded by Dr. Paul Lam.
In 2018, she studied with Master Zhou, head of the school for Tai Chi and Qigong at Wudang Mountain in China, where Tai Chi was said to have originated some 2,000 years ago. Her interest in Tai Chi and Qigong arose from her studies in Buddhism and Taoism, as well as from early training (brown belt) in the Goju Ryu school of karate, which emphasizes the necessity for both "hard and soft" approaches to deal effectively with fluctuations in life.