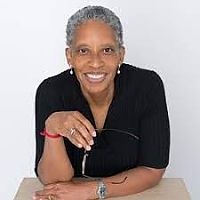 Engaged Buddhist Practices for Deepening our Relationship to Anti-Racism Work with Pamela Ayo Yetunde
In this virtual workshop, our special guest Pamela Ayo Yetunde will facilitate conversations about the potential for Buddhist practitioners to deploy the positive power of compassion to address the suffering caused by the delusion of white supremacy and the ignorance of dehumanizing others based on our differences.
This program is open to everyone. Come willing to be vulnerable, transparent, analytical, collaborative, courageous, and creative.
This program will be offered virtually through Zoom
Pamela Ayo Yetunde, J.D., Th.D., is the co-editor of Black and Buddhist: What Buddhism Can Teach Us About Race, Resilience, Transformation and Freedom. She has written for Buddhadharma, Lion's Roar, and Tricycle: The Buddhist Review. She is also the co-founder of Center of the Heart (www.centeroftheheart.org) and Buddhist Justice Reporter: The George Floyd Trials (www.buddhistjustice.com).