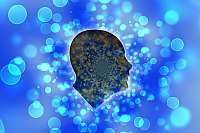 Ordinary Mind/Ordinary Magic Retreat
Join us for our first in-person program in 2021!
Ordinary mind refers to the Buddhist view that our natural mind is intrinsically clear, simple and luminous. Magic can be defined as any mysterious or extraordinary quality or power. When mind is allowed to settle into its natural state the ordinary reveals its magic. Engaging with our lives with a simple, clear and unencumbered mind connects us to an ever present, inexhaustible world of magic. Join us for this exploration.
The program will include meditation, talks, and discussion. Lunch will be provided.
Covid-19 precautions will be in place. Registration is limited to 25 so register early!