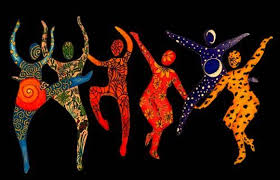 A Taste of "Gestures of the Heart"
with Arawana Hayashi
Join us on Oct. 28 from 10-11:30 AM for A Taste of "Gestures of the Heart". This introduction to the three-part program which we will offer beginning February 2024 will be facilitated on Zoom by Arawana Hayashi, Brenda Collins, and Geoffrey Warren. This introduction is free and open to anyone identifying as BIPOC.
Please register with [email protected]
Zoom link is here.
About the whole program:
This three-part exploration of spirituality and race will be offered over three weekends several months apart.
Session One: Trusting in Embodied Knowing uses meditation, Social Presencing Theater, and conversation based on Courageous Conversations to ground and connect.
This first weekend is designed for the Black, Indigenous, and People of Color community. We will listen to ourselves in an open non-judgmental way as a basis for listening to others. The session will offer an opportunity to bring spaciousness, warmth and non-bias into the exploration of the "stuck" places in our lives. The focus of session one is on personal embodied wisdom and holding conversations in curiosity and kindness.
Arawana Hayashi is the founder of Social Presencing Theatre and the author of "Social Presencing Theatre: The Art of Making a True Move". Arawana's pioneering work as a choreographer, performer and educator is deeply sourced in collaborative improvisation.
Her dance career ranges from directing an interracial street dance company formed by the Boston Mayor's Office for Cultural Affairs in the aftermath of the 1968 murder of Dr. Martin Luther King, to being one of the foremost performers of Japanese Court Dance, bugaku, in the US. She has been Co-Director of the Dance Program at Naropa University, Boulder, CO; and founder-director of two contemporary dance companies in Cambridge, MA.
She is currently on the core faculty of the Presencing Institute. She joins Peter Senge and Otto Scharmer for the Executive Champions Program co-hosted by the Presencing Institute and the Center for Systems Awareness. She co-hosts social arts residencies with Claudia Madrazo and Ricardo Dutra in Mexico, and joins Michael Stubberup and Ninni Sodahl for the Sustainable Co-Creation program in Denmark. She co-teaches with Phil Cass in the Physicians Leadership program in Columbus, Ohio.
Read more about Arawana Hayashi here
To register email [email protected].
*The last two session's dates are TBD and will be open to all.

Session Two: Caring for Us All includes loving kindness and compassion meditation practices and collective embodiment practices to create healthy "villages." Our mindfulness and awareness practices invite us to experience the interdependency and connection that we have with all beings.
Session Three: Collective Wisdom in Action offers practices for creative engagement in communities and institutions. Besides mediation on unconditional confidence, we will bring an embodied systems mapping practice to shed light on the systems inequity and leverage points for creating a healthier, more just and compassionate world.