Dear members and friends:
The Center is now OPEN for in-person Open House beginning Sunday, November 7.

The in-person schedule is:
Sunday Meditation from 10-11:30 AM with discussion from 11:30-12; Meditation Instruction beginning at 10 AM.
Wednesday Meditation from 7-8 PM.
The online schedule is: 
Sunday Meditation from 10-11 AM with discussion from 11-11:30 AM.
Tuesday Meditation from 7-8 PM.
Access the Sunday 10 AM sitting by copying and pasting the following link into your browser or clicking: https://us02web.zoom.us/j/81037294527?pwd=ODczWTN5aFRqUDNtQStZL0xXOC80Zz09
Access the Tuesday 7 PM sitting by clicking https://us02web.zoom.us/j/390090306?pwd=eGFmN0VSRjM5ektJSzJpUHowL24wdz09. Meeting ID: 390 090 306  Passcode: 83113.
Our plan is to soon be able to provide a seamless combination of in-person and online experience so that we can join together in-person and from wherever you are for sitting practice as well as classes and events. We are making good progress on finding the right technology to make this happen. Meanwhile we will offer Sunday Open House separately in-person and on Zoom. Please stay tuned.
Please email [email protected] with questions or concerns as we work through this very exciting transition.
You can download the Zoom app for your phone or other computer by clicking https://zoom.us/ 
Meditation, Culture, and Community Center in Atlanta
Atlanta Shambhala offers a path of meditation practice and contemplative arts oriented towards modern life. Join us for meditation courses, retreats, and group meditation at our meditation center located in Decatur.
---
New to Meditation or Shambhala? Where to start

---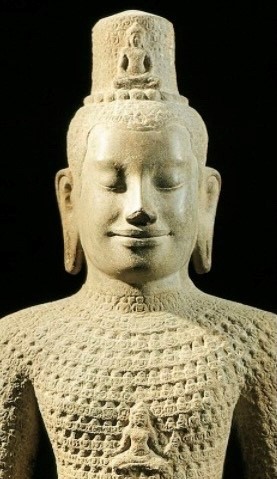 with John Rockwell
December 27th—December 31st
This five-day retreat will focus on the practice of compassion as exemplified by the story, path, and teaching of the bodhisattva of compassion, Avalokiteshvara. The core issue we will look at is how to see, befriend, and work with fear
Continue »

with Shastri Will Ryken
January 8th—January 9th (2022)
This is a Regional program being hosted online by the St. Petersburg Shambhala Center. In this weekend retreat we glimpse unconditional goodness as the ground of our existence through the practice of meditation.
Continue »